Technology & People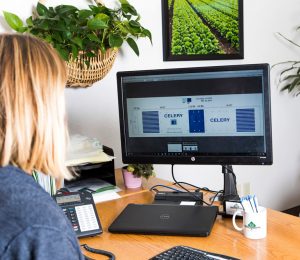 VGS has been successfully operating since 1948, and a key component to its success has been its people. VGS employees are a diverse group who range from experienced and knowledgeable employees familiar with the industry, to employees new to agriculture. VGS prides itself in fostering a team environment in order to encourage collaboration and provide a high level of employee engagement. An example of this collaborative team effort is the implementation of technological advances at VGS in recent years. VGS has established itself as the industry leader in the use of innovative technology.
VGS relies on a vast amount of technology throughout the organization which includes resupply software; customer portals where customers can view their inventory, purchase orders, print cards, sales and invoices; vendor portals where vendors can monitor open orders; employee portals that allow VGS employees to view information relevant to their position; and warehouse employee tablets with scanners and belt printers.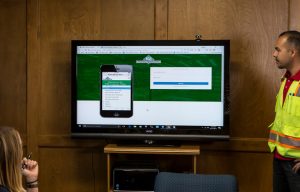 Customers come first with VGS. VGS provides complete customer service including processing sales, allowing customers to sign on the tablets, accessing portals, and performing electronic cycle counts. The resupply software reviews current inventory, customer usage and can make recommendations for orders daily. Once product has been ordered, the resupply software continues to monitor inventory levels in the event the order needs to be rescheduled or cancelled. This process helps ensure customer requirements are met.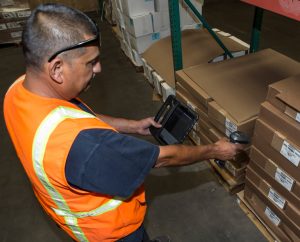 VGS warehouse employees are supplied with tablets in order to quickly access customer information, inventory on hand and delivery dates for items on order. From the tablets, employees can create sales orders, receive signatures and can generate sales receipts. Customers are also able to log in to the Customer Portal and can view their signed sales receipt immediately after the sale has been completed.