Specials
NEW PRODUCTS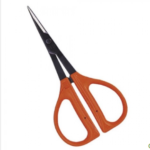 80228120 – Chikamasa B-300 
Straight Carbon Steel Scissors 
$19.99 each
Meet Chikamasa!
Chikamasa scissors hand crafted in Japan are the highest quality garden scissor available to trimmers and pruners.
If your product is grapes, herbs, or any agricultural product, then you are in need of an efficient harvest tool that will help prevent wrist aches and pain caused by conventional garden scissors.
Chikamasa is designed with bonsai sculpting in mind.
Chikamasa has developed the perfect scissor for specialty gardeners who work long hours with an attention to detail!