Tools & Supplies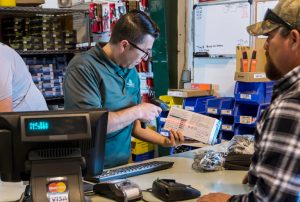 Generations of farmers and customers have turned to Vegetable Growers Supply for the agricultural tools and supplies they need to grow and harvest fresh fruits and vegetables. We have retail stores throughout California and in Yuma, AZ which service customers in California, Arizona, Mexico, and throughout the United States utilizing our shipping and distribution channels. Our retail stores are readily available for account customers as well as the general public.
We carry a large selection of agricultural tools including but not limited to:
Pruners
Snips
Trimming Scissors
Shears
Bypass Loppers
Rakes
Shovels
Hoes
Seed Flags
Heat Sealers
Rope
VGS prides itself on having one of the largest assortment of agricultural knives in the country, including customized knives used for harvesting produce.  Product specific knives include:
Lettuce
Leaf Lettuce
Romaine
Cabbage
Cauliflower
Broccoli
Broccoli Florettes
Celery
Asparagus
Spinach
Grapes
Strawberries
VGS also carries a broad spectrum of personal protective equipment (PPE) and personal supplies including but not limited to:
Work Boots
Overshoes
Gloves
Safety Vests
Reflective Safety Wear
Bump Caps
Hair and Beard Nets
Chemical Spray Suits
Rain Gear
Cold Wear
Ear Plugs
Sleeves
Aprons
Paper Products
Cleaning and Sanitation Supplies
Other safety related items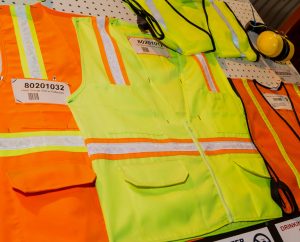 Stop by or call any of our store locations for a complete overview of product offerings. Our knowledgeable and experienced staff will be able to guide you in the proper selection for all of your growing and harvesting needs.